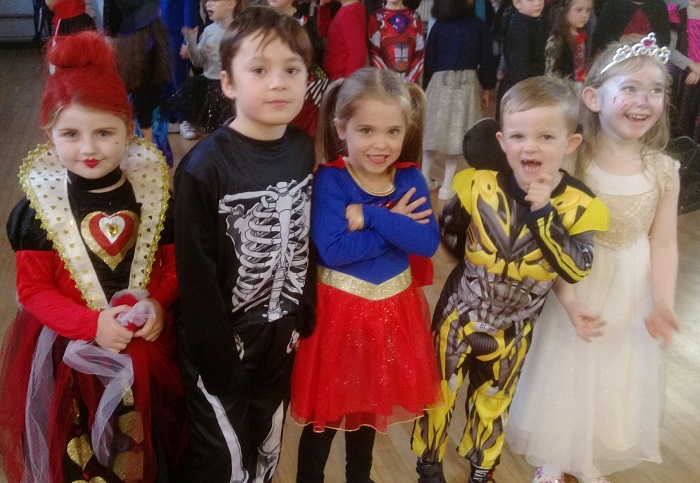 Halloween Happiness in the School
Last Friday was a riot of colour, flair and Halloween Horror fashion in our school. Children from Early Start to 6th Class and of course teachers and SNAs were decked out in their amazing costumes to enjoy the rightfully well anticipated, wonderful Halloween Party. A Horror Wake Up Shake Up, Scavenagar Hunts and Halloween Games in the Hall were some of the highlights of the day.
As the photos illustrate, young and old all had a wonderful day. Well done to our 6th Class girls who were responsible for the Halloween stations in the hall and of course a special thanks to Ms Tiernan who organised such a wonderful memorable day for all.