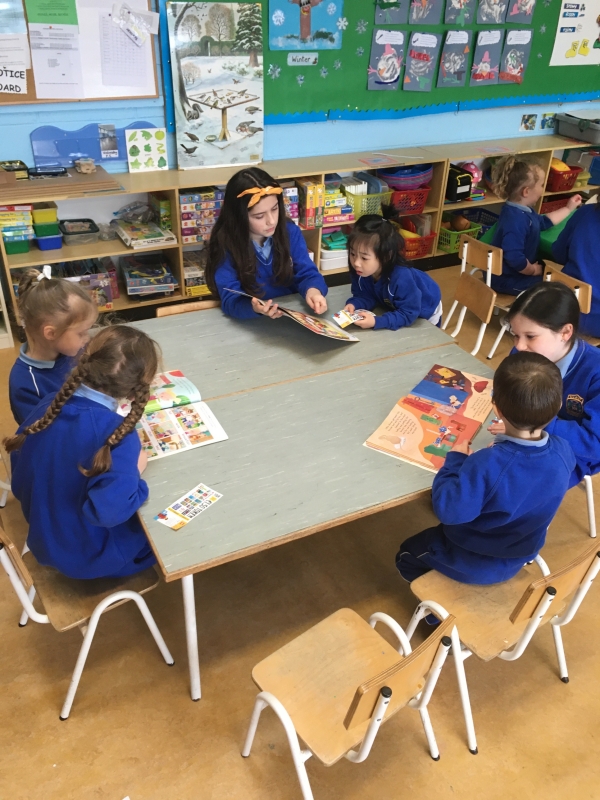 World Book Day
Thursday the 5th of March, was the national celebration of World Bookday. We marked the day in the school with events in every class. Our older children read stories to the children in the Early Start Pre-school and in our Infant Classes, our First Classes shared their favourite book during a Show and Tell with their friends, Second Class visited our local library and our 6th Class designed and displayed their own bookmarks.
The purope of the day is to remind us all of the wonderful, rich resource we have in books. Books are friends for life! The message for all on World Bookday was to take a book in your hand instead of a phone or other device! Develop the wonderful habit of reading!
Happy World Book Day!