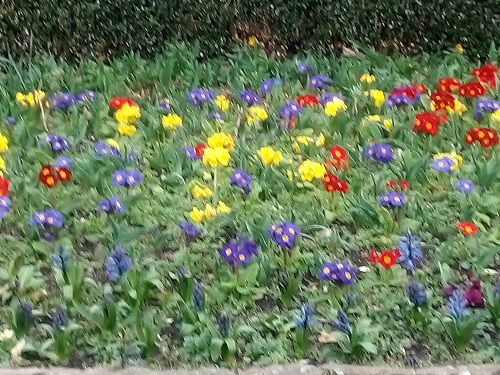 A Word of Support
We as a school community hope that each and every one of you are keeping well in these very difficult times. Of primary importance is the physical and mental wellbeing of all. The teachers gave each child a programme of work to cover up to and including this Friday, 27th of March. We are now currently putting in place work for each class for next week which will be available via the website from Monday morning. We will communicate further with you on same towards the end of the week.
In the meantime we have some suggestions and sites you might find useful:
1. Read everyday. If you have a library card you can avail of 100s of books online by downloading the borrowbox app .
2 Walk or cycle, keeping a 2 metre distance from other people.Walk in Sundrive Park or walk or cycle to Bushy Park, Tymon Park and the Phoenix Park. Walk or cycle along the canal towpath in both directions from Dolphins Barn. Or if you are feeling more energetic, dance together - visit www.family.gonoodle.com
3. Bake with your children. Sites such as Odlums have lots of recipies online which are basic and easy to do such as flapjacks, brownies or cookies. All are online on the Odlums site: www.odlums.ie
4. Play board games
Useful websites:
Beautiful books read by actors - give your voice a rest, visit www.storylineonline.net
Twinkl have made their resources free during the school closure. There are some great activities on this:
www.twinkl.ie/offer (Enter the code IRLTWINKLHELPS)-search for different
activities
Mathletics is an on-line maths learning resource for children between Second Class and Sixth Class. Each child has login details and can access any area of the maths curriculum and the children are already familiar with this resource. We would recommend that the children spend some time every day doing Mathletics.
TopMarks website has great maths and English games and activiites for children from 3 years to 14 years. www.topmarks.co.uk
Daily Short Meditations. The children are used to meditation and breathing exercises in school. This is needed more than ever now and is a lovely practice to build with your children. Google... meditations for children; there are lots of beautiful short practices which you can use.