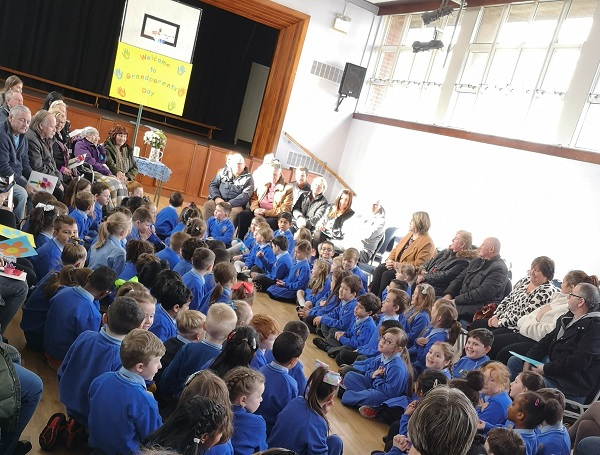 Catholic Schools Week - Celebrating Grandparents Day
Wednesday, the 29th of January, was a very special day for our Senior Infant Classes and First Classes, as they had invited their grandparents to the school as part of our celebrations of Catholic Schools' Week.
There was a definite air of excitement in the school on Wednesday morning as our young students waited for their grandparents to arrive. When our much awaited visitors arrived they were shown to their grandchild's class where they were entertained by the children with poetry and song and interviewed by them on life in the 'olden days'! One grandad was able to tell the class that he had sat in the very same class as a student in the school over 50 years ago! The grandparents enjoyed a welcome cup of tea before they went to the school hall to participate in a lovely prayer service which gave thanks for all grandparents and the wonderful role they play in the lives of our young students.