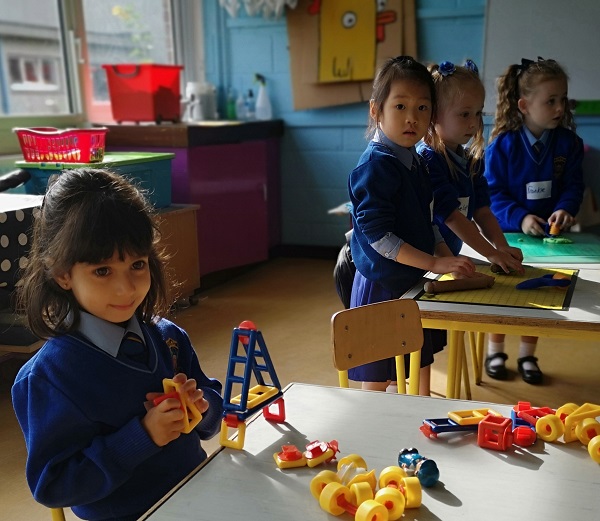 First Day for Junior Infants
We only ever have one 'first day' in school and for our Junior Infants that day was last Thursday. The excitement was palpable as Mammies, Daddies and Grandparents led their children by the hand to their new classrooms for the very first time.
After the all important photos were taken, the children waved goodbye to their parents and grandparents and got down to the important business of chatting to teacher, making new friends and playing!
As you can see from our photos of that day it was probably parents and grandparents who shed the tears!
We wish this years Junior Infants a very happy, fufilled time with us in our school.