Fourth Class
Suggested Weekly Work for Fourth Class – 03/06/'20- 05/06/'20
A note from teacher:
Hello girls,
Wow what amazing weather we had this week. I hope you are all enjoying this time with your family and making the most of the sun. Remember to put on sun cream! I know many of you collected your copies and folders in school this week. I have copies at home in Tipp with me. Don't worry you will get them once we are back to school.
Thank you for sending me emails this week. I can see you are trying your best. It is lovely to still receive emails from you each week. I would still like to hear from others so please update me on how you are getting on.
I have a new list of work below, please continue to try your best and send on your work and any questions you have by email. It would be great to receive work from more of you this week. I am happy to help in any way I can.
Email: fourthclassmarist@gmail.com
I hope you enjoy the long weekend.
Stay safe,
Ms. Murphy
English


Reading:
K. Rowling has been releasing chapters from her new book Ickabog and is holding a competition to invite you to help illustrate her book. If interested, click the link below.
https://www.theickabog.com/home/
Vocab:
Revise Weeks 11-15. Click here - Vocab Revision Wk 11-15
Writing:
Complete questions and literacy circles in the link below.
Click here - Charlotte's Web Chp 13 & 14
Think outside the box: "This is not the sun"
| | |
| --- | --- |
| Use this template to draw a different character or object. Write a descriptive paragraph using amazing adjectives and any 3 vocab words from our list. Present your creation to a family member. | |
Maths:
23 x 75=
39 x 89=
9231 – 2870 =
38 ÷ 3=
7210 + 9827 =
874 ÷ 4 =
4/6 of 36=
Word Problems: Remember to use RUDE. Read Underline Draw Estimate.
Draw 3 different types of triangles. Name and describe each one.
7/9 of Sarah's money is €49. How much money has Sarah?
The News started at 6.35 and finished 45 mins later. What time was it over?
Gaeilge:
Learn the verb and translate the following sentences.
Aimsir Láithreach: Present tense Ól – to drink
Ólaim

Ólann tú

Ólann sé

Ólann sí

Ólaimid

Ólann sibh

Ólann siad

An Ólann tú?

Ní Ólann sé

I drink

You drink

He drinks

She drinks

We drink

Ye drink

They drink

Do you drink?

He does not drink
My grandmother drinks orange juice with her breakfast every morning.
Do you drink water when you are thirsty?
Aoife drinks tea in front of the fire every evening.
We drink cold water when it is hot outside.
I do not drink coffee in school.
SPHE:
SESE:
PE:
Spell your name, and perform the exercise for each letter of your name.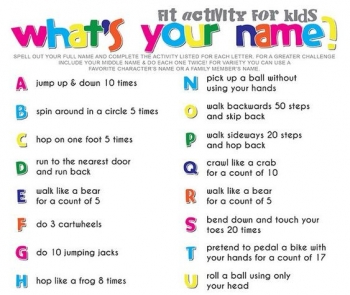 Religion: Prayers – Revise your favourite prayer
Music – Ms Barry Click here - Music
Art
STEM Challenge. Design and create a structure using toilet rolls. Check out the science link for more help.