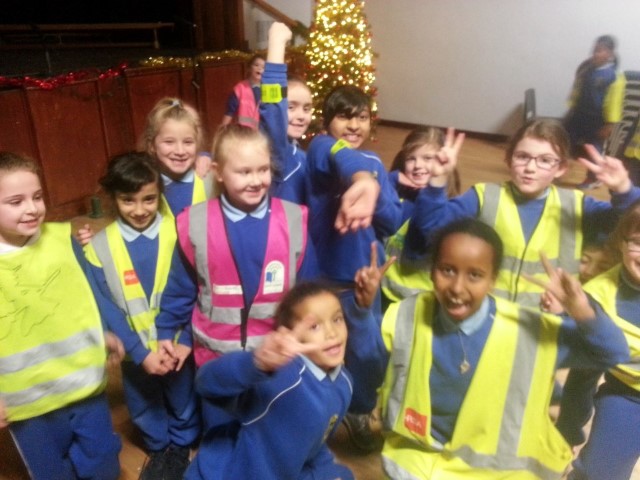 Hi Vis Fun at our Disco
Our 2nd Class have been busy promoting Road Safety this year. They finished off 2017 in style with a high vis disco in the hall for everybody who had made an effort to wear their high vis vest to school everyday.
We had great fun in the hall. Thank you to 2nd Class. Keep up the good work everybody!