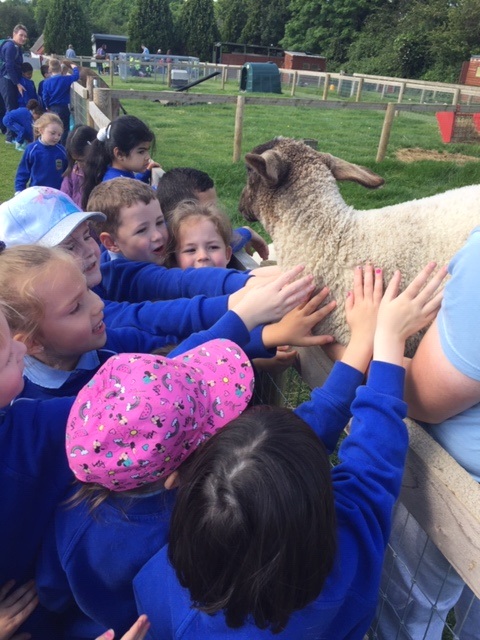 Junior Infants on the Farm!
Junior Infants School Tour to Glenroe Farm
The Junior Infants had a great day at Glenroe Farm on their school tour. The children saw lots of different types of animals including pigs, goats, horses, geese, turkeys, rabbits, deer, cows, and hens. The children were able to fed the goats, sheep and horses and had a chance to hold a rabbit and guinea pig. It was very exciting ! Afterwards, the children played in the playground and had lots of fun ! What a great day !
Junior Infants.