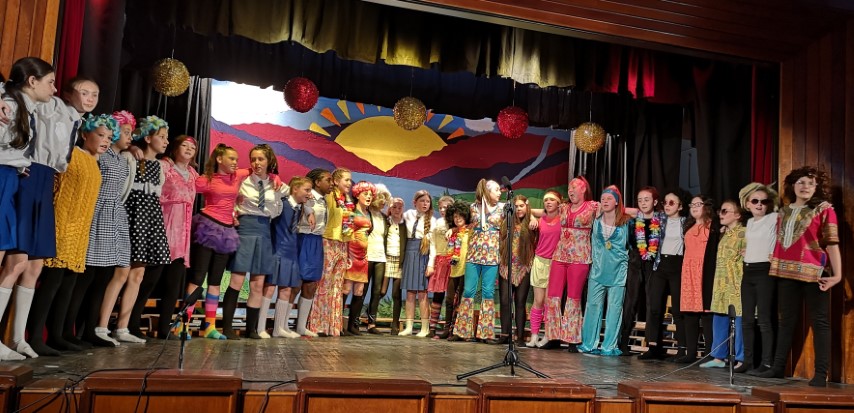 Our Marist School Concert
Our annual school concert, held on Tuesday 25th and Wednesday the 26th of June, was a treat for all - young and old. Our Junior Infants performed the Enormous Turnip with the energy, excitement and flair of infants on stage! They eventually, after a great performance, pulled their turnip out of the ground. Senior Infants performed The Wide Mouthed Frog- a telling tale through drama, dance and song of why at times we need to keep quiet rather than open our mouth!
The eternally loved Mary Poppins was performed by Fourth Class. Their wonderful performance rightly left the audience spellbound and singing well loved tunes all the way home!
Our two days of performances culminated with Sixth CLass performing Ms Rock's Time Travel. The class brought us on a nostalgic musical journey from the 60s to the present day. There was a note of poignancy when the girls introduced Shotgun by George Ezra as their song in memory of their beloved friend and classmate Niamh Kennedy - but nobody could be left in any doubt that Niamh must be so proud of her friends on stage.
A concert such as this does not happen without huge commitment, teamwork and dedication. We are indebted to all involved – the teachers and SNAs and of course our wonderful drama teacher Ms. Aoife Burke. Well done all!