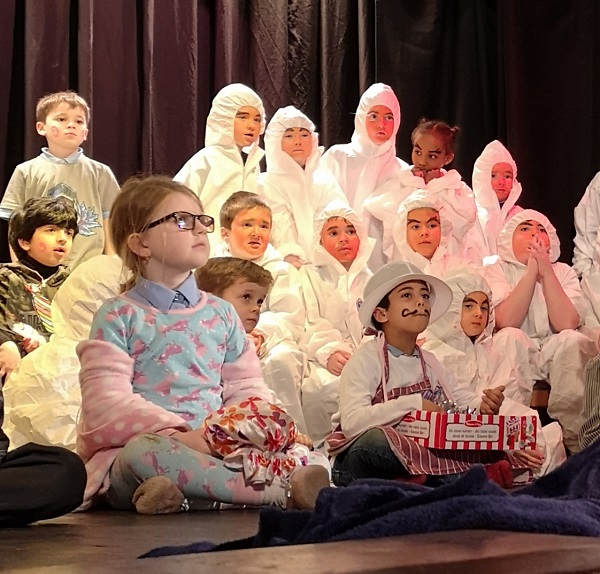 Our Seasonal Concert
Our annual Christmas concert held over the last two days was, as usual, a spectacle of colour, flair and talent.
Our Early Start children got us all in Christmas mood with their exuberant and energetic Early Start Christmas Show.
First Class performed their version of Charlie and the Chololcate Factory, an extremely engaging production of the children on their quest for the elusive five golden tickets.
Second Class staged a cheery, feel good version of the Nativity Play; providing for us all a timely reminder of the real meaning of Christmas . Their cheery songs and script had everyone clapping along and joining in their performance.
Third class performed a version of Jack and the Beanstalk. Their script depicted a different version of this timeless classic. The girls' mammies must have been very impressed and needless to say none of the girls mammies are anything like Jack's Mammy !
The show culminated with a fantastic performance by Fifth Class of Mathilda. Fifth Class really brought this wonderful book to life; Roald Dahl himself would have been delighted with their depiction of his wonderful novel.
The audience, on both days, most definitely departed the hall in Christmas mood!
We are indebted to our teachers, SNAs and Ms Aoife Burke for all their hard work and effort to create life-long Christmas memories for the children.