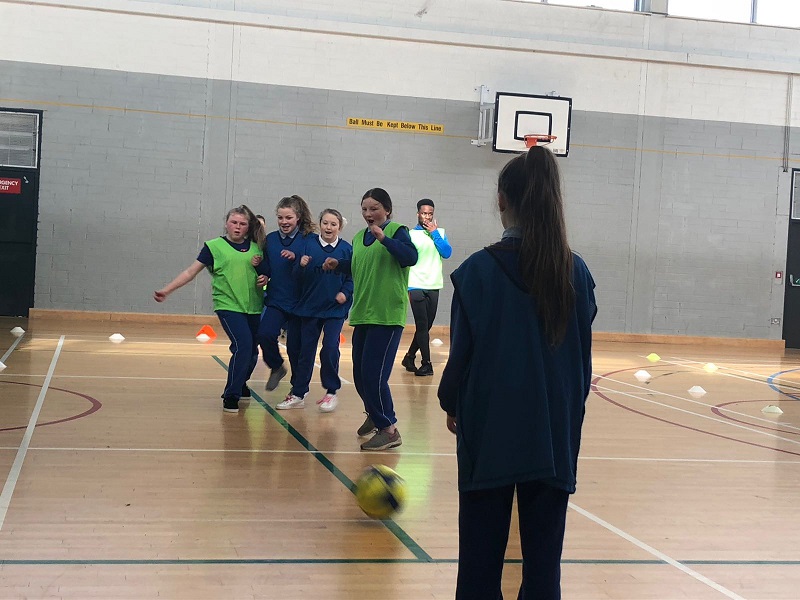 School Partnerships
Our School Partnerships with Local Sports Clubs
Crumlin GAA
We are very lucky to have a wonderful coach who comes into us every week to teach us how to play hurling/camogie and football. Luke Lawlor plays lots of games with us and teaches the basic skills required in GAA. As well as playing in school many girls and boys are part of Crumlin GAA and train during the week and at weekends.
Lourdes Celtic
Classes throughout the school enjoy their PE lessons with the coaches from Lourdes Celtic. The club and school have worked together for many years. Children learn the basic skills required for soccer and then use these in matches both during PE time and at lunch time.
Oblates Basketball
One of our many after school activities is provided by Lynn from the Oblates Basketball Club. The girls love playing basketball and compete against other schools every year. Many girls have also joined the Oblates team through the years and have enjoyed great success with the club.
Parks Tennis
Carmel from Parks Tennis comes to our school every Thursday to provide after school lessons to the girls from 2nd to 6th Class.
St. Kevin's College
In partnership with our neighbour school, girls from 4th, 5th and 6th class go to St. Kevin's College to play football during the year.